The MFM Project was developed in Germany by Dr. Elisabeth Raith-Paula MD. Many of her female adult patients, when taught about their fertility had asked, "Why haven't we been told this before?" This gave her the insight to write a book to teach young girls the signs of fertility. Later, parents' evenings were set up to help them understand their daughter's pending puberty. During these sessions, it was suggested that there should be a day training programme to teach the girls and from this request emerged this large, popular European project which also includes the boys workshop.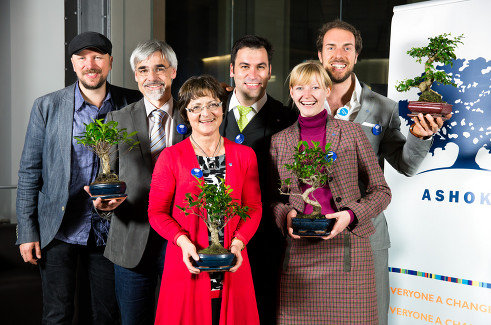 Since 1999, the demand for the MFM Project has grown rapidly reaching over 300k girls, boys and parents. In 2002, the MFM Project was awarded the prestigious Bavarian health promotion and disease prevention award; in 2003 it was awarded a "best-practice project" of the European Union and in 2004 it received a scholarship in counseling (Start-Social McKinsey).
In November 2012 Dr Raith-Paula became an Ashoka Fellow (pictured in red). This is an international award in recognition of her role as a Social Entrepreneur who has developed an innovative solution to a social problem that has the potential to change patterns across society. www.ashoka.org
Find out why Fertility Education is so important
Presentation of the MFM Programme at the "Fertility Health Summit" in London by the founder of MFM-Project, Dr. Elisabeth Raith-Paula.